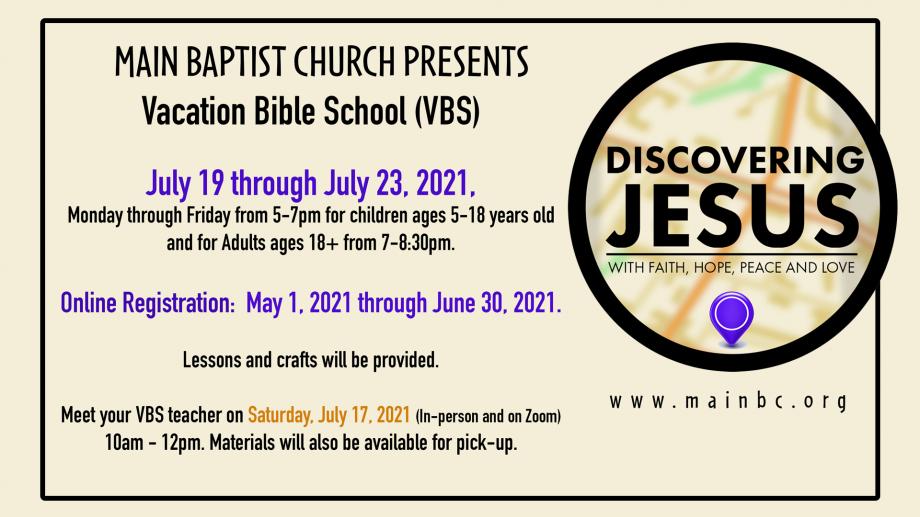 Discovering Jesus with Faith, Hope, Peace and Love
Vacation Bible School (VBS) starts July 19 through July 23, 2021, Monday through Friday from 5-7pm for children ages 5-18 years old and for Adults ages 18+ from 7-8:30pm.

Online Registration: May 1, 2021 through June 30, 2021.

Lessons and crafts will be provided.

Meet your VBS teacher on Saturday, July 17, 2021 (In-person and on Zoom) 10am - 12pm
Materials will also be available for pick-up.
Connection Point:
Contact the person listed below for more information.